Good morning Ladies!! I have a brand new super-grungy paper pack for you!!
There are really 9 papers -- even though the preview says 8. I hope you enjoy this, because I am working on lots of elements to go with it. I will try to get the elements posted tomorrow, but it may have to wait until Monday because I am babysitting my granddaughter today & tomorrow. Yeah!! She is 20 months old now -- sheesh, they do grow up fast!!
Please tell me what you like or don't like about this paper pack. I create my papers at 2400x2400 because I have found that I NEVER need a paper that is larger than that (even for printing 12x12 layouts) and it is such a pain to resize everything down to 2400x2400. I'm just curious if any of you actually use papers that are larger than that??? Also, it makes the zip file a lot larger if the papers are 3600x3600. Maybe I'll put up a poll to see how many of you use bigger papers.
That's all for today folks. Once again, I hope you love my "GRUNGY SCREEN" paper pack ;)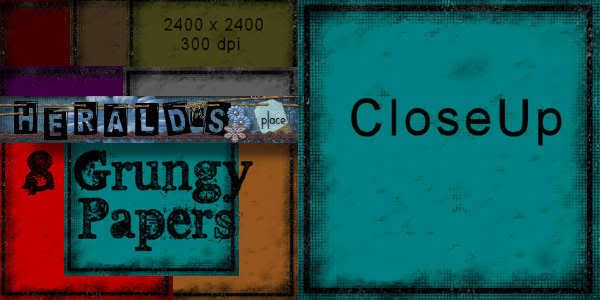 DOWNLOAD HERE